This article is in dedication to my grandmother who introduced me to dancing
At the foot of Montmartre, a stones' throw from Moulin Rouge there is a narrow cobblestone alley, on the walls of which grow joyfully curled vine leaves. It was so quite today. Above the entrance which leads to the alley there is a metal sign that says « Cité Véron ». This is the address for the regulars. I take a few steps through the alley and go up the stairs. This is my Parisian haven…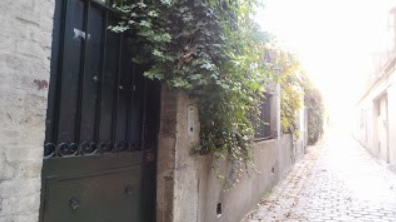 I know that when the door will open onto a narrow hall, I will see blue eyes and a smile. A sincere one. Every day, whenever it rains or snows the "owner" of the smile stands in the same place.
Let me introduce you to Andrew Gregolsky, a dance teacher.
You immediately understand that a talented actor stands before you. He can make a funny face or give a look that kills whilst pretending to be either a woman or a man, just to make you laugh.
Half an hour before the classes start, he can give a extraordinary live performance whilst remaining sat on his chair. The trauma of his leg doesn't enable him move his body as he would wish to, but it doesn't matter, he expresses his emotions with his hands. The hands of a dancer represent a lot and everything is clear, and his eye shines…
The pupils of Gregolsky are different: professional dancers, amateurs, both young and older people are welcome, even those whose youth is long gone. People constantly look forward to dancing in his class and this is because he loves his pupils and waits for them. He always has a smile to share, a kind word to put in, a compliment to give. To everybody. In the hall one can hear a mixture of English, Russian, Ukrainian, French, Polish… but also jokes, smiles… Someone has come to dance, someone else has come to lose 3 kilos, others have come to warm up before a concert.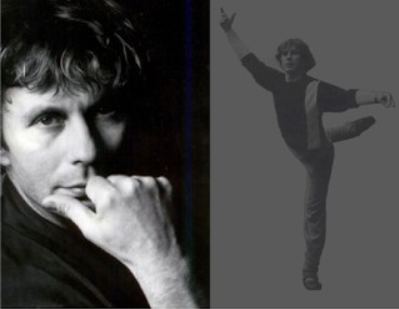 Only the regulars know that Gregolsky is a graduate from the State ballet school of Warsaw and GITIS in Moscow, that he is a pupil of outstanding dancers of his time, which include Lavrovsky, Zakharov, Semenova.. He is considered to be one of the best of classical dance teachers in Paris.
He danced the solo in the White Suite, produced by Lifar, Don Kichot produced by Nyreev. He worked with Roland Petit, in the Royal Opera of Stockholm, and went on a world tour with his performances.
At 1 pm the class starts, and one should leave anything that has nothing to do with the dance behind the door , whether it be a bad mood, problems at work, un unrequested love ….The work starts. Everybody dances as he can, but everybody works hard, carefully and consistently. Noboby leaves the class with dry clothes on.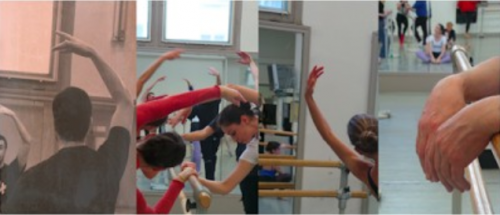 So, if you feel like dancing or watching the class, the door is always open:)
The classes are held:
from Monday to Friday from 13:00 until 15:00
on week ends from  15:00  until 17:00
The price for one class is 12 euros, you should give money to the teacher, you will recognize him by his smile:)
*picture of a small ballerine by Bettmann