In late latin, the word "Formaticus" originally meant "made in a mold (forma)" referring to the actual process in which the cheese was framed, the way it was physically molded into a shape.
Thus, Formaticus then gave birth to the word "formage" which, during the 12th century, eventually evolved to become the word for cheese, "fromage".
Chapter I. An ancient butchery
It's not a secret that us Parisians are infatuated with new and trendy places and love being spoilt for choice and surprised with original concepts. When something is declared new and open, the information spreads like wild fire; "Have you tried out the new Thai restaurant in the 18th?" "This Saturday's lunch will be served at an artist's workshop"…
I've lived in Paris for 7 years now and as a local Parisian, I watch with a vivid curiosity all of the goings-on in the city. For the last few months, I have been fascinated by the transformation of an ancient butchery on the corner of my street. I've followed its slow evolution with great intrigue, it has is changed from a place with a sad facade to that of one which looks both cosy and elegant.
Every time I wandered pass I would play a little game with myself, the game of "guess what the old butchery will become?", a stimulating and fun little activity to say the least.
And then one day a sign appeared on the facade: "Formaticus"
I am a French teacher, so the late latin origins of the name immediately caught my eye and sparked even more intrigue.
And even though I moved to France as an adult, and don't have cheese and wine in my DNA, I decided that it was a sign, and a good sign at that. So on one particularly windy and rainy day, I finally pushed open the door to this newly transformed temple of French cheeses.
Cheese is more than just cheese, it is an entire cheese story and it can only be explained in terms of its terroir, terroir takes into consideration the particular climate, animals' breed (did you know, in France, only the Montbéliarde et Simmental cows are allowed to make milk for Comté?).
But above and beyond terroir, cheese is also a complete story of place, of people and their passions, of their knowledge and know-how, their curiosity and boldness, and it's the unique combination of these factors that transports us to a magical world of cheese colours, textures, flavours, characters, forms and fragrances.
Ageing, washing, turning over…no other country could ever hope to achieve what the French have achieved in the world of cheese making.
And couple this with the story of pairing – there is romance in the pairing of sophisticated and soft wines with cheese, the wine pairings serve to enhance the flavour of the cheese and heighten the overall tasting experience.  (For the record: when wine is excellent the French say "Petit Jésus en culotte de velours"*)
Chapter II. Falling in love with Formaticus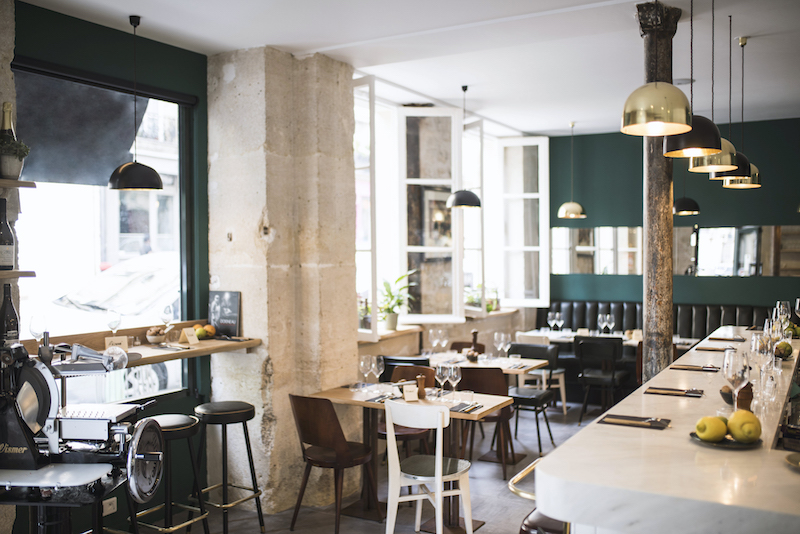 Once I entered Formaticus, I immediately understood at a cellular level that I would revisit here again and often. In the corner near the window there was an elegant looking woman with a man wearing a marine blue cashmere sweater. They were gazing at each other over their wine glasses, gazing in such a way that it was made perfectly clear that the eating and the savouring of cheeses was just a pretence to a pairing of a different kind. The scene perfectly matched their romantic mood. Towards the centre, a man was telling an amusing anecdote and his friends laughed. I loved that and the cheese plates made my mouth water…
So, what is your péché mignon**? (Oh, did you forget that I am French teacher? You will learn some french expressions with me, okay?). A warm sublime goat's cheese on a salad ? An oozing ripe Camembert from Normandy?
If you are a novice and don't know what cheese to choose, it's not a problem, because thankfully, at Formaticus, you can simply select the number of cheeses you want (2, 4, 6, 8 or 16) and depending on their seasonal stock, they will create a wonderful and varied cheese plate just for you.
When the carefully selected assortment of cheese arrives at your table, a knowledgable waiter will enlighten you on the various cheeses and explain the order in which to begin your tasting.
For the record and for your eating pleasure, you should always begin with the lightest cheese, progress in strength, and finish with the strongest cheese so as to not overstimulate your taste and thereby "dull" the palate.
You planche (cheese board) is served with fresh salad leaves, confiture, walnuts and a selection of breads. There are two types of bread: the traditional baguette prepared using an age old recipe and the sourdough bread made with a variety of ancient grains.
You have two options, you can either order a plate of cold cuts or if you prefer, a mixed plate comprising both cheeses and cold cuts.
Chapter III. A sweet memory.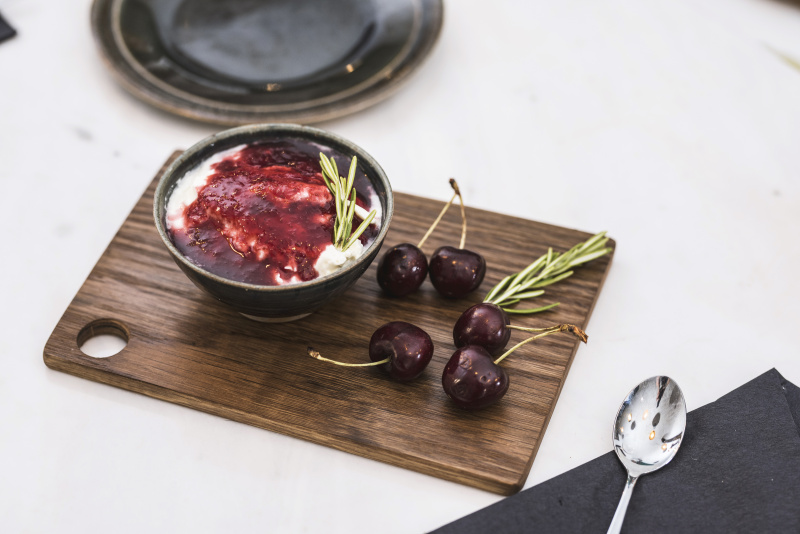 At "Formaticus" there is a dessert called "Fontainbleau of my childhood. A forgotten recipe".
Can you think of a better way to be transported back to your youth to revel in childhood memories than by an oldtime family recipe once made by your Grandmother?
"Fontainbleau" is not only a personal favourite, it is also a 'Formaticus' speciality, but above and beyond this, their recipe won the prestigious award for the "Best Fontainbleau of France 2018" at the Annual Cheese Fair. Transporting it from a childhood delicacy to an award-winning, luxury dessert.
Fontainbleau can be served savoury, sweet or plain. It is made from drained faisselle and whipped cream. At Formatiucs it is served with a decadent and seasonal, fresh home made confiture. Sound tempting?
P.S. Formaticus is both a bar and a cheese shop, therefore, not only can you buy various cheeses, ham, smoked meat, cream, salted butter but you can also purchase matching wines, and to take away. Plus you can also order cheese platters for your own private events.
*petit Jésus en culotte de velours – a pleasant feeling brought about by a good quality wine
 **péché mignon – indulgence, favourite vice, little weakness
Opening hours:
From Tuesday to Friday from 11:00 to 23:00
Address: 16, rue Brochant, Paris 75017
Article by Olga Semko & Natalie Astwood
Credit photo: Hilaire Poron