Do you remember the year, the day, the moment you fell in love with Paris ?
Did it happen the moment you heard a smoky, gravelly French voice giving you goose bumps? Without understanding a single word, it was clear to you that this must be the most beautiful language in the world. Perhaps you could say that it all started when you saw an enchanting black and white image of wet cobblestone streets. Perhaps instead it was of Parisian terasses with chairs and tiny round café tables crowded with people having coffee or drinks.
Do you remember how many years, months, or days you had been dreaming of coming to Paris?
Travelling to a foreign country is exciting in itself, but coming to a place where nobody knows you is the makings for a real adventure, n'est-ce pas?
So, how about living like a bonafide Parisian during your stay ?
What would you say to the opportunity of living in a luxury apartment located in a 17th century building occupied centuries ago by the members of the Royal family or famous historical figures ?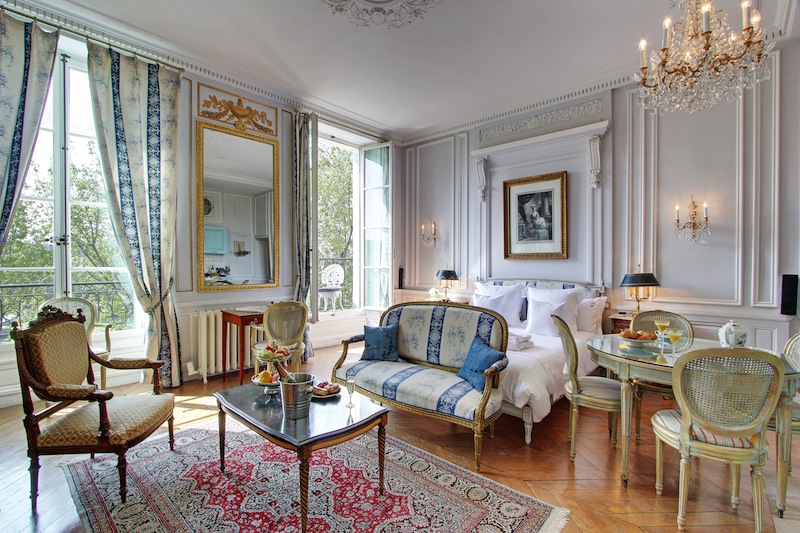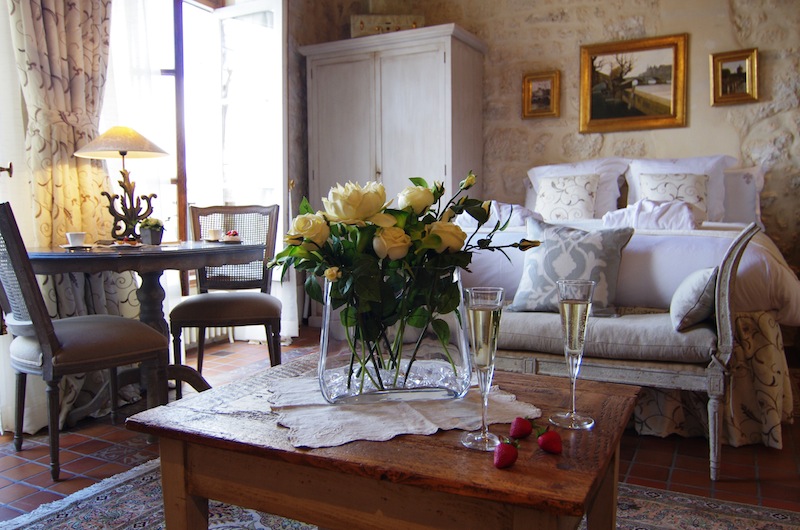 What would you say to getting up at your leisure each morning and going to your local bakery to buy a fresh baguette and croissants, then enjoying them on your balcony with a priceless view of the Seine?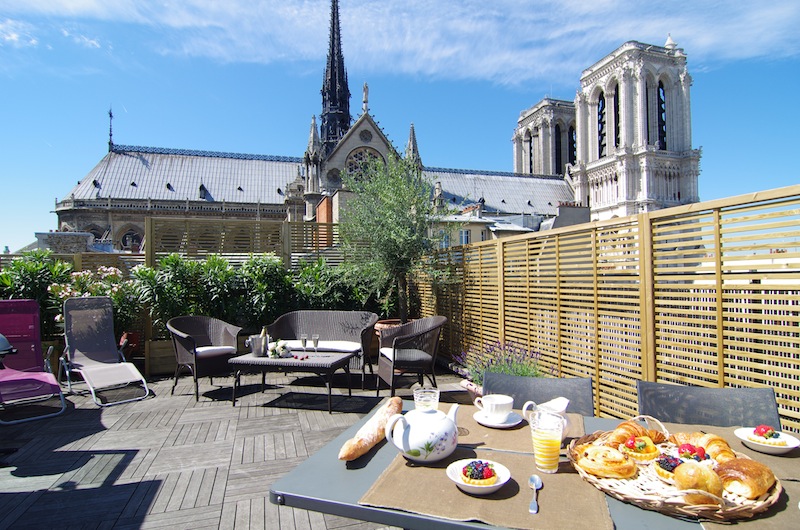 Every day, Christophe Chastel and Philippe Pée of "Guest Apartment Services Paris" make peoples' dreams come true.
Not only will you stay in mythic, central settings with impeccable interior decoration as well as state of the art home appliances, but you will also have a dedicated team of professionals at your disposal who will help to make your Parisian adventure unforgettable.
Let's organize your next vacation stay on Ile Saint Louis Paris in a luxury apartment for short terms rentals: http://www.guestapartment.com
Photo of l'Ile de la Cité by Michael Kenna