« Je ne crois pas à l'accident de la nature, je crois en l'envie de réaliser un rêve »
                                                                                                                                                                                                                        Jacques Brel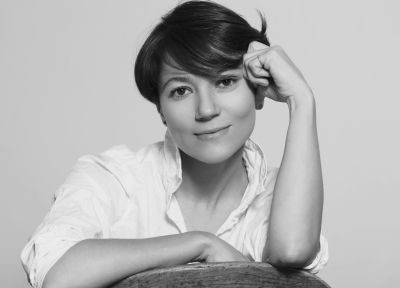 I think tourist guides tell more or less the same stories… But I want to be more than a guide. I want to be your friend in Paris. I believe that when you travel, it's important to know that somebody is waiting for you, and that this person not only welcomes you at the airport but actually waits for you, you see what I mean?
I always wait for my clients, I wonder where they come from, what they do in their life, what they dream about…
I am very sensitive to human relations and our means of communicating with one another, such as through the touch, by seeing each other, or simply talking with one another.
I am constantly eager to meet new people, to love, to live, and I am also an avid food-lover.
What drives me is my willpower. That is what everything boils down to. If there's a will, there's a way. I love listening to people's stories as well as telling my stories about the Marais!
Nothing is more satisfying for me than seeing the reaction of visitors to Paris when they discover the hidden treasures, both cultural and gastronomic. When I see them smiling, I am happy.
If you're looking for a friend to wait for you in Paris, just let me know.
Some more things about me …
I am a fully licensed guide of Paris.
I majored in International Tourism and French history.
I speak four languages (Russian/Ukrainian/English/French).
With my knowledge of Paris and its past I love sharing visitors some of the less familiar sights and delving into history.
I have been living in Paris for 13 years.
My passion is dance.
Why Delicious Paris ?
The most touching memories are those of my childhood…. because they were full of love. I remember that unique atmosphere in our hospitable house when  my family gathered: grandparents, parents, children, relatives, friends…
" A lot of lights, the scent of cakes, old wooden floorboards, smiles and happy eyes filled the room, as the heat of our oven fogged up the windows…"
Wine and cheese tastings in a family-like atmosphere were conceived in honor of my childhood memories, and in honor of the moments which made of me the outgoing, welcoming and loving person that I am today.
I enjoy sharing my love of Paris and the city's uniqueness with all I come into contact with. In fact, meeting people is one of the joys in life. When I am able to combine all these things, I find my Delicious Paris activity a really enriching one.
That's how Delicious Paris was born…