Type: Café
Specialities: products from Brittany, crêpes, savoury buckwheat flour pancakes (galettes)
Budget: starting at 15 euros
Atmosphere: cosy interior
Vegetarians: welcome
If you ask a Parisian where to eat the best galettes and crêpes in Paris, the answer will be Breizh Café in the Marais.
It is impossible to miss the café: through the open doors and windows on the street you will see people sitting at  wooden tables eagerly devouring scrumptious Breton specialities and drinking cider.
Once inside the café, its delicious aromas fill the air, and you yearn for their galettes and crêpes.
Breizh café is not a secret address any more, therefore if you don't reserve- especially on weekends- you will have to hope that the boutique next to the restaurant has spare places to enjoy a simple meal or snack.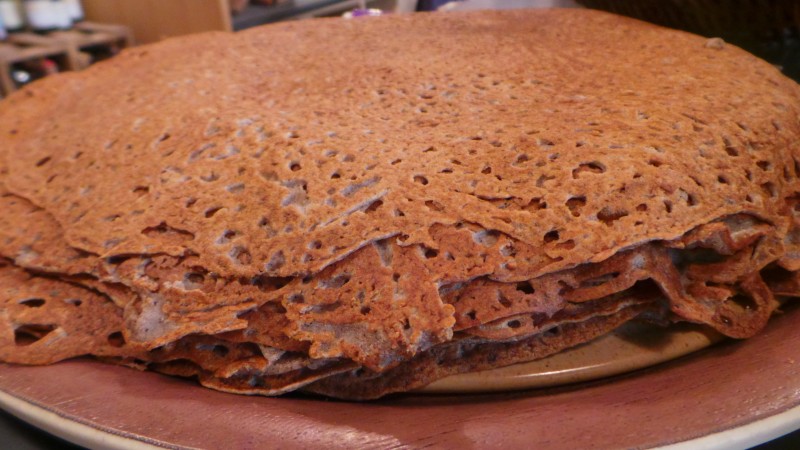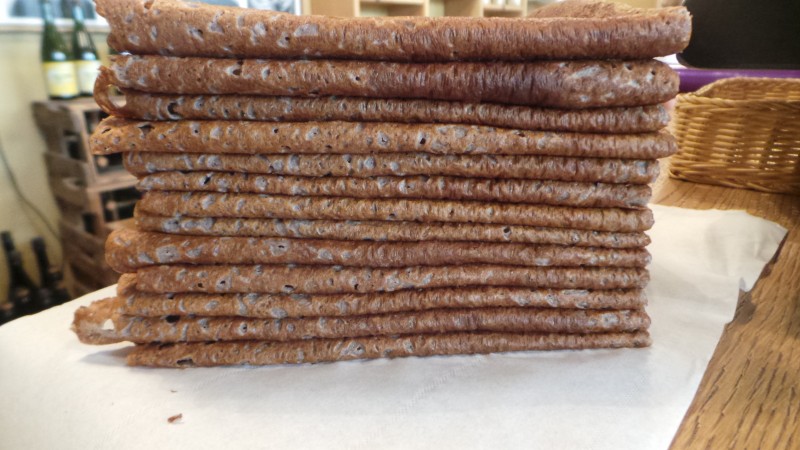 The secret of their success is the fresh, high quality products they use, such as organic eggs, Bordier butter, and both Breton wheat and buckwheat flour. In any case, even if I had the ingredients, I would never be able to make anything as delicious as they do.
* Breton galettes made from buckwheat flour and are served with savory ingredients like ham, cheese, and eggs.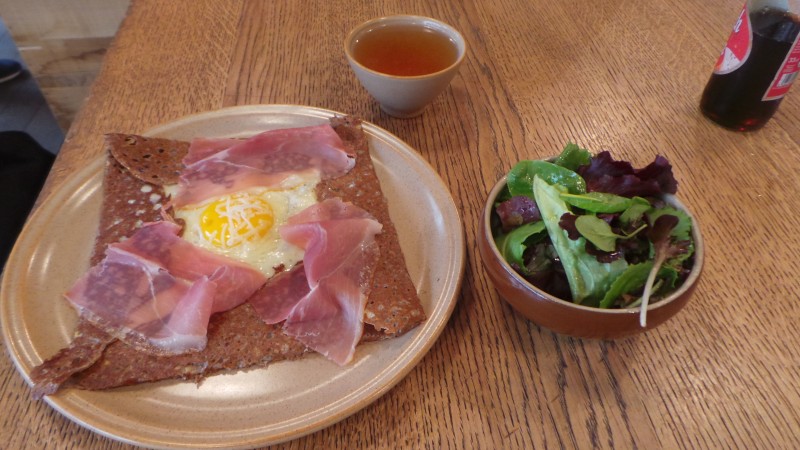 Crêpes are made from wheat  flour and are filled with various sweet ingredients.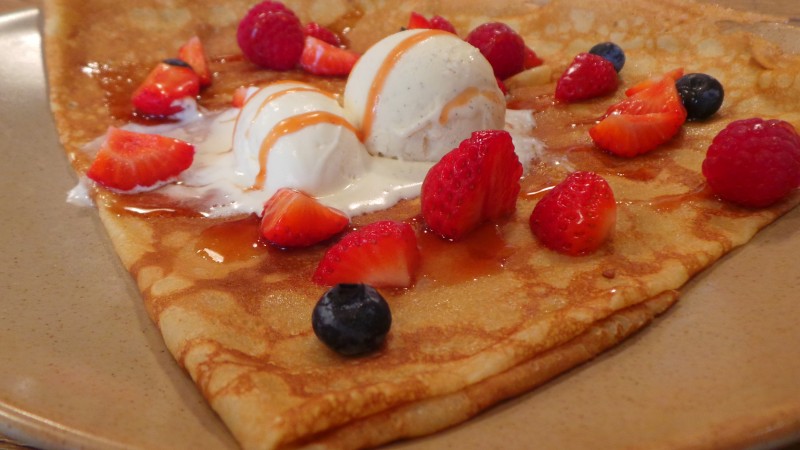 Try starting with a typical savory galette consisting of egg, ham and cheese accompanied by a bowl of cider, then choose any one one of their incredible crêpes for a delectable dessert !
 Also, don't be surprised if you happen to see Maria Sharapova there as she adores the place.
Location: The Marais, in front of Picasso museum  
Metro: Sebastien Froissant  (line 8)
Adresse: 109 Rue Vieille du Temple, 75003 Paris
Opening hours: Wednesday – Saturday, from 11:30 until 23:00
Sunday from 11:30 until  22:00
Please note that you can order take away crepes and galettes in their boutique next to the café. It is also possible buy a lot of local products from Brittany there.
*painting Fabien Gaudin