Do you like coffee ? 
No, I mean do you like coffee like I do ?
« Today, I popped into a café. The terrace was appealing. I turned around and saw a man sitting at a round table. He was smoking, passionately writing something down on a sheet of paper, and drinking his coffee without looking at his cup. There were sheets of paper surrounding him, on the table, on the chair, and even on the floor. It seemed to me that he was satisfied with what he was writing, as a smile appeared from time to time on his face. A little later, he ordered another coffee. He lit a cigarette and dived back into his papers. I suppose the coffee and cigarette helped his inspiration…
It didn't surprise me. I'm a coffee addict too. A cup of coffee for me is not just a drink but also a state of mind. Just like a surfer runs towards the wind, in the morning I run towards the kitchen to make a coffee. For the surfer, it's the smell of salty sea – for me, it's the coffee aroma. I pour the coffee into a cup, take a hot gulp, go up to the window and think of something. Coffee doesn't interfere with my thoughts. You can communicate with coffee without saying a single word. Silence. But everything is clear. 
Here is one of the best coffee spot in Paris where you can drink a good coffee:
Coutume ….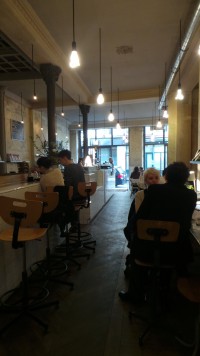 Inside: there's lovely music that cheers you up, nice staff that speaks English, good coffee…you don't feel like working, though you can see some serious faces in front of their laptops typing quickly whilsthaving a piece of cake at the same time

I wouldn't be able to do that, I believe that one must completely surrender to a cake tasting to experience full pleasure/to  have the full experience. There are some nice spaces to have a sit.
Good points: they mill coffee beans before serving it, there's fresh juice, you can have breakfast/lunch/brunch there…and there's WIFI access.
Cakes: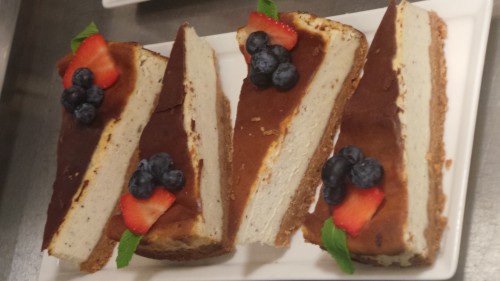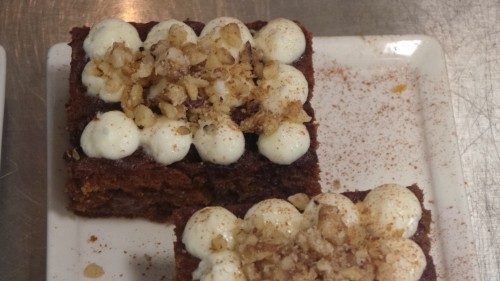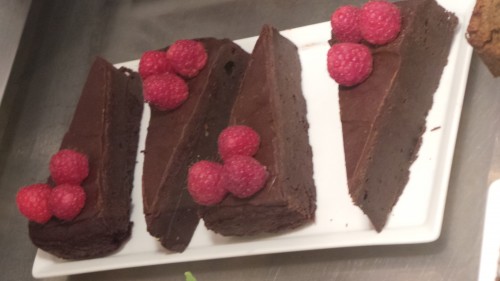 If the weather is sunny, order a take away coffee and go to the square just nearby…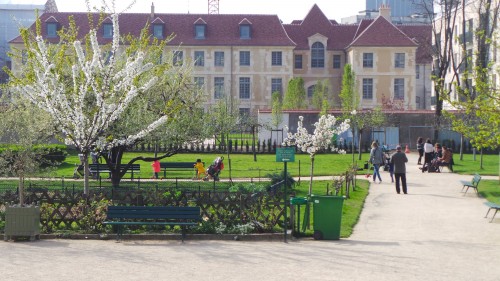 #goodcofeeparis #coffee #paris #lunchparis