Type: Café
Specialities: salads (!), crêpes, omelettes
Budget: starting at 15 euros
Atmosphere: great outdoor seating + cosy interior
Vegetarians: welcome
It might seem strange, but I am really looking forward to rainy autumn days despite our current Indian summer.
For me, there is nothing better than enjoying being snug inside when it is cold outside,  wrapping my hands around a cup of hot chocolate until they get too hot, and watching the rainfall through the window while people run with or without umbrellas, cars crawl slowly in traffic jams, buildings and bridges darken under the downpour.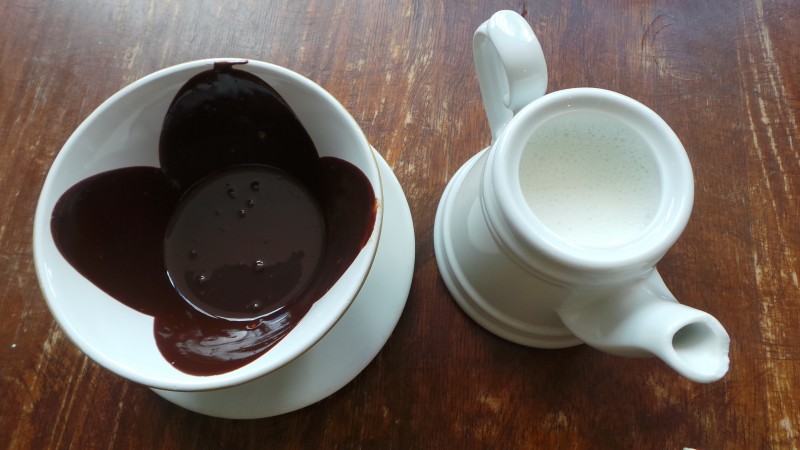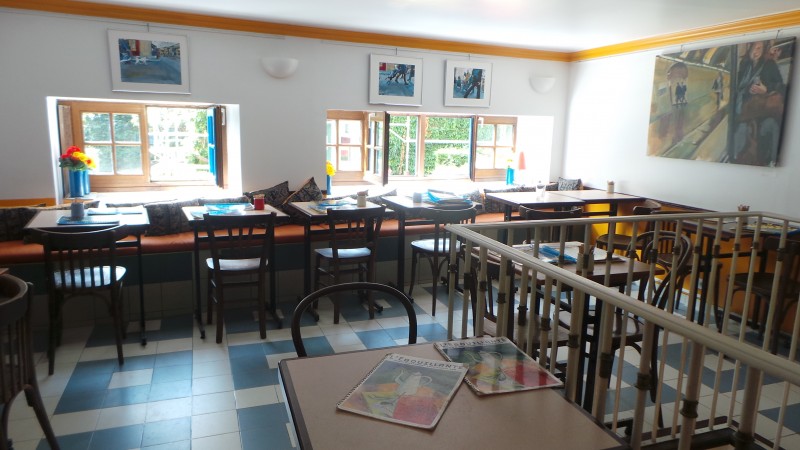 Of course, most people are not like me – they prefer sunny courtyard settings in the open air. Well, L'Ebouillanté will charm you, rain or shine, any season of the year.
This intimate café not far from the Seine on a narrow 13th century cobblestone street is situated on a pedestrian path, its terrace an ideal spot to enjoy the view of the medieval church Saint–Gervais–Saint–Protais Church. Its undeniable charm will certainly add some romance to your lunch or dinner in balmy weather, while its colorful cosy interior and hot chocolate in rainy weather will be for me as well as other like-minded souls to appreciate.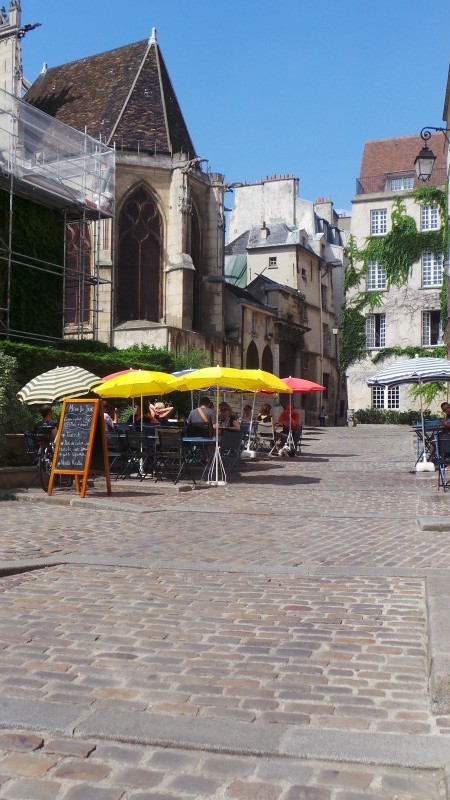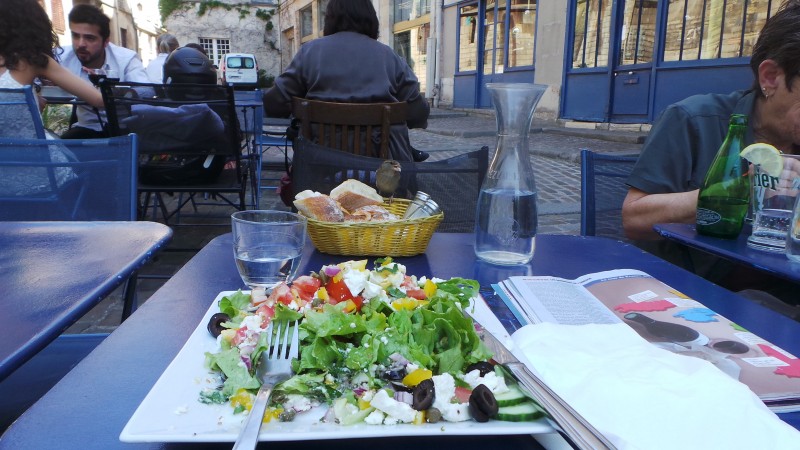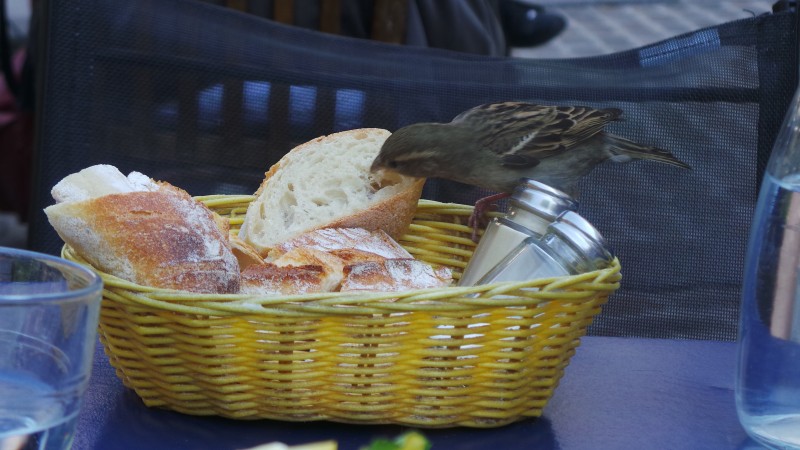 Location: The Marais, near the Seine 
Metro: Pont Marie (line 7)
Adresse: 6 Rue des Barres, 75004 Paris
Opening hours: Monday – Sunday, from 12:00 until 22:00 in summer
                                                                      from 12:00 until 19:00 in winter
 Please note : they do not take reservations.